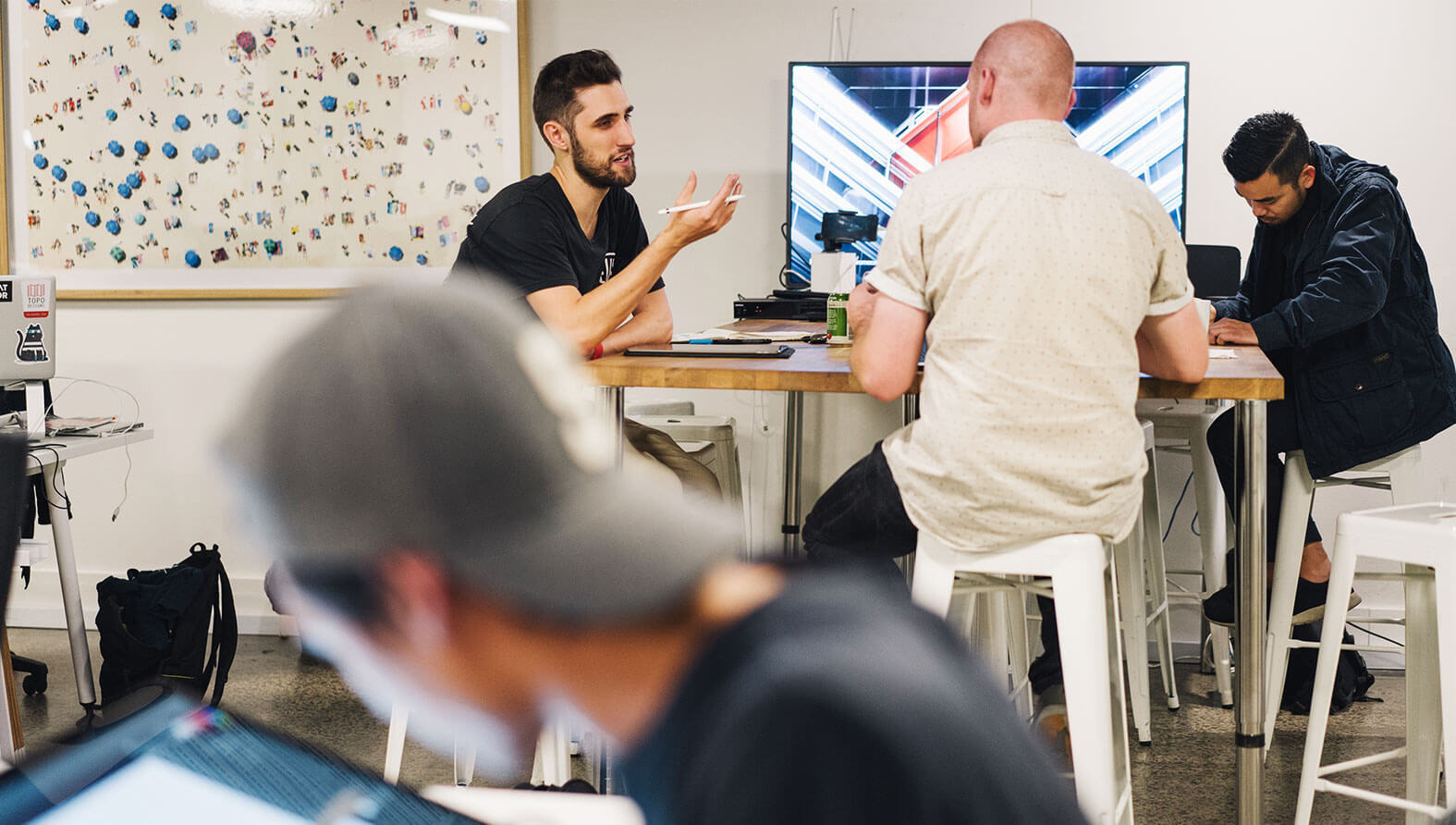 I work with creative companies and adventure brands.
I build their websites, design their logos, create their illustrations, and work on anything else they need to grow their business 🤓
Hey! 👋 😄
I'm a web designer & developer, and I currently work as a web-based Product Designer in Surry Hills.

I'm currently taking on new freelance work.
- Responsive web design
- Front end development
- Product design
- Creative direction
- Editorial illustration
- Hand lettering & typography
I work with creative businesses on their online identity, whether that's a new website, logo, photography, or product design.
What I use to design:
 Invision, Figma, Photoshop, Illustrator
What I use to build:
 Brackets, Webflow, Wordpress, Flywheel, Squarespace
I believe in using the right tool for the job, and not using something complicated or overpowered just for the sake of it. I want you to only have to pay for what you need, whether that's as simple as Squarespace or completely bespoke, and will recommend a simpler solution if it works for your website 😊
We start with a Skype call to narrow down on your business aims, and then work through multiple stages of sketches, wireframes, and approvals, before moving on to the final build. We stay in regular contact throughout the whole process to make sure you feel comfortable every step of the way.
Ultimately I'm here to make you more money. My biggest goal is to create real results for my clients, whether that's growing your audience, increasing revenue, or just creating an amazing experience for your customers.
Website packages working within a pre-made theme start at $2000 AUD.
Full bespoke website builds start at $4000 AUD.
Lettering and branding starts at $1000 AUD.
All packages include lessons on how to manage and update your site yourself once it's live, as well as retainer options guaranteeing you time each month for me to build in changes, improvements, and new features as your business grows and needs them.
Below or at hello@jamesdaly.me
Thank you! I'll get back to you ASAP 😊