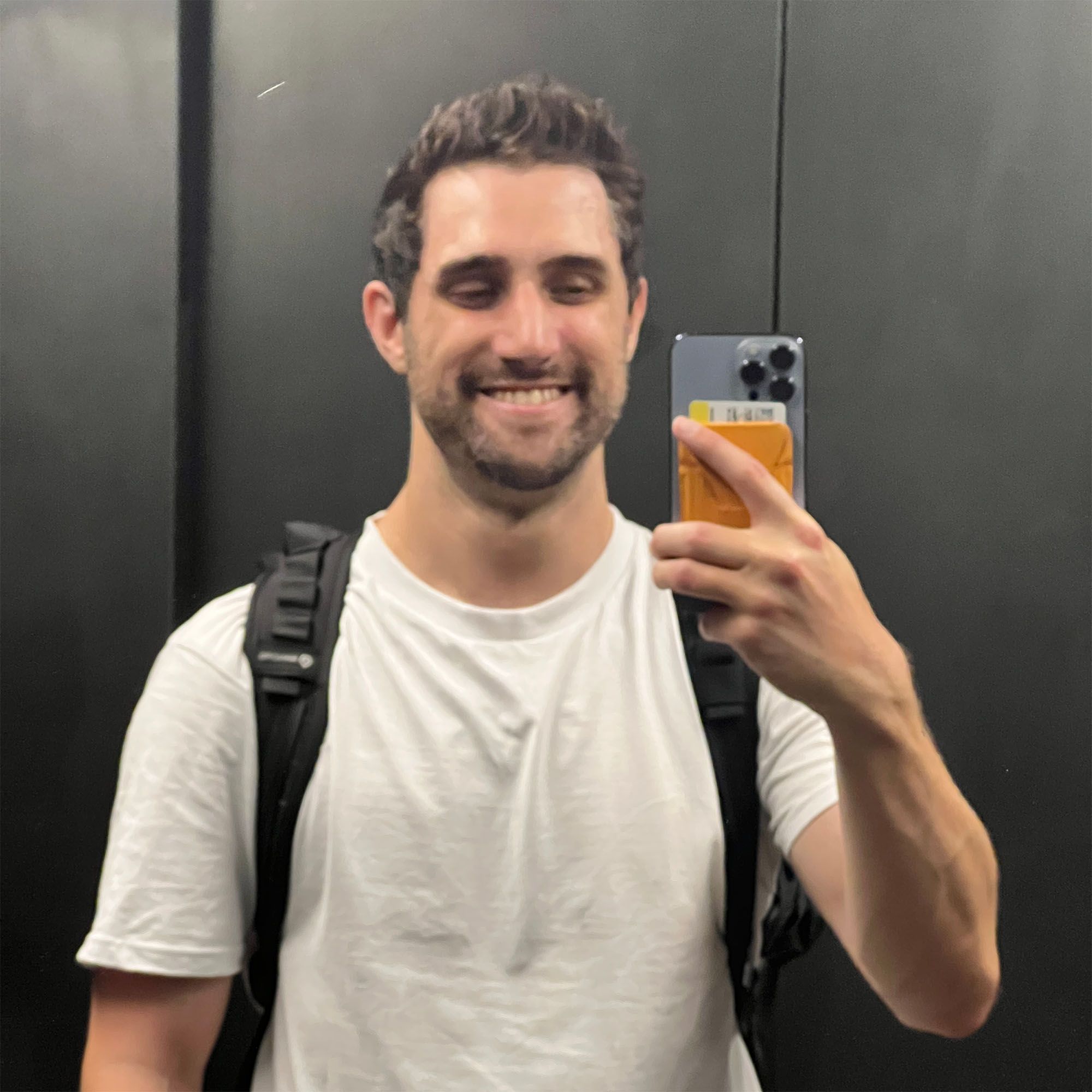 What I do
I'm co-founder at designstripe, where I work with company strategy, lead the design team, and get my hands dirty with as many other parts of the business I can.
‍
I also founded DrawKit in 2018, which has since joined the designstripe family. I help our awesome DrawKit team run the day-to-day and plan future ideas and goals.
Who I am
I'm a guy from Sydney, Australia, currently living at Manly Beach. I studied Design and then Fine Arts at university, ultimately not finishing either degree when I dropped out to start my first business.

I work remotely, moving between my home office and co-working spaces when not travelling.

I love exploring where creativity meets business, and have way too many hobbies and projects I want to be doing.
---
Projects
Business
📺
designstripe
2020 - Present
Smart, personalised designs, no design skills needed.
View →
✏️
DrawKit
2018 - Present
Beautiful, free illustrations. Updated weekly.
View →
Creative Hobbies
📸
Photography
I love taking travel, aerial, and acrobatic photos
View →
🎵
Music
Mixing clean guitar with hip-hop beats
View →
🎥
YouTube
Creating fortnightly video journals
View →
🎨
Painting
I'm learning digital painting, focusing on portraits
View →
Archived
🤸🏻‍♂️
Invincible Tricking
2010-2020
A streetwear brand for the underground sport of tricking.
View →
🎙️
funemployed
2020
Interview series featuring self-employed creatives and solopreneurs
View →
📺
Tech YouTube Channel
2019-2021
Videos reviewing creativity-focused tech.
11 videos, 1,854 subscribers, 287,590 views
🖌️
Lettering Studio
2017-2020
Online educational platform teaching hand lettering
View →